DCRPC online maps are offered in six pre-set views.
Click the map image below to open a new window.
New layers can be changed by clicking on "Content" or "Layers" depending on the view.
Active subdivision and zoning files include a pdf of the development plan which may be accessed by clicking on "more info" on the pop-up menu.
Note: Some data is available based on view and can be accessed by zooming in or out.
---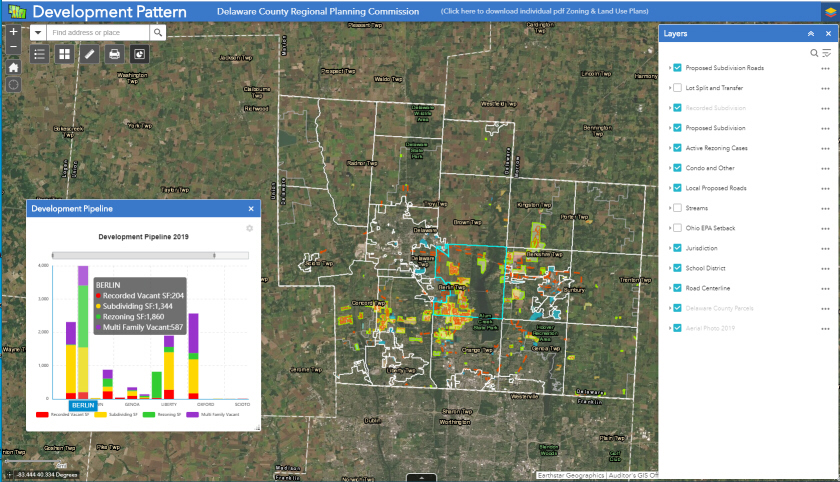 Proposed Subdivisions and Roads
Township Rezoning Cases
Proposed Comprehensive Plan Roads
Development Pipeline
Lot Splits/Transfers optional
Condo and Other Development optional
Streams and OEPA setbacks optional
Recorded Subdivisions (Auditor)
Township/Municipal Boundaries (Auditor)
School Districts (Auditor)
2021 Aerial (Auditor)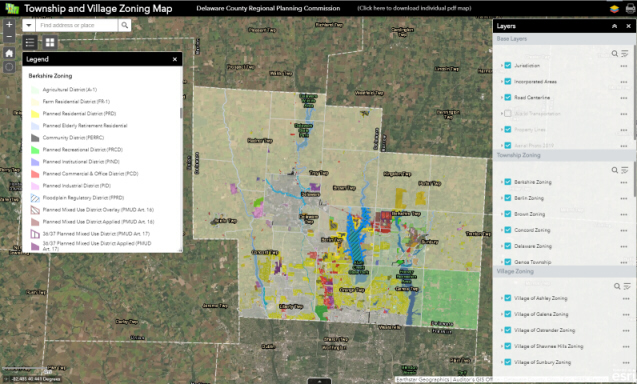 Township Zoning (on when opened)
Village Zoning (optional under Content)
Municipal/Township Boundaries (Auditor)
Parcels (Auditor)
2021 Aerial (Auditor)